Competencies
Our customers get three things from us: expert advice, individual product solutions and high-quality products. To be able to deliver this holistic quality every day, we need interdisciplinary support teams that work hand in hand and together achieve the best possible result for the customer.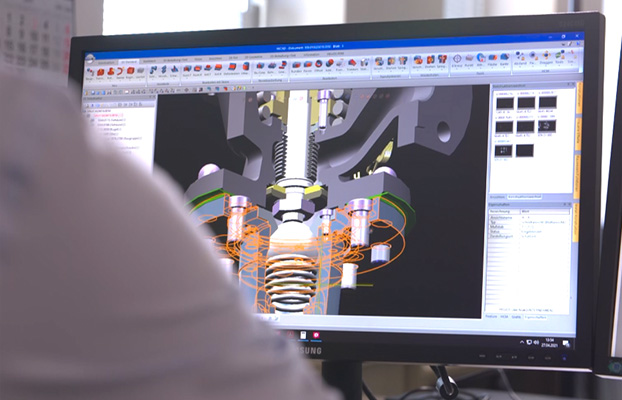 Our technical department develops application-ready products based on customer requirements. Thanks to many years of experience and with the support of state-of-the-art software solutions for design and calculation, individual special solutions can be developed, tailored to the needs of our customers.

Through regular training, our employees and our partners are always up to date on products and current developments. Active participation in national and international standardization committees promotes innovation and ensures that new requirements are implemented promptly in product development and execution.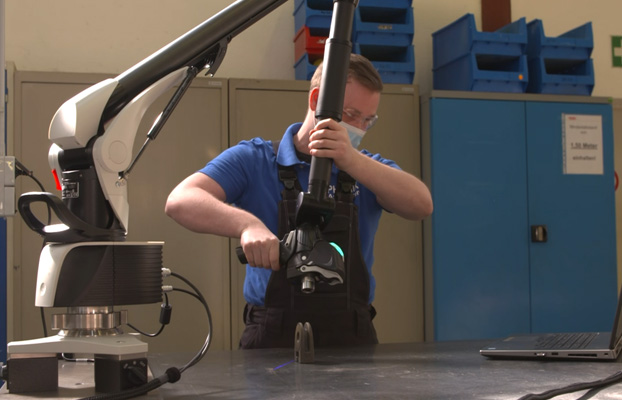 Our products must meet the highest requirements - that is why quality assurance is our top priority. The aim of our QA department is to ensure the quality and integrity of the work processes and also suppliers. Therefore, every step in our production process is checked, from goods receipt to processing, assembly and pressure tests, right through to shipping.

To meet the high requirements, we also have our quality assured by external bodies through regular audits. Our certifications give you an insight into our quality management system.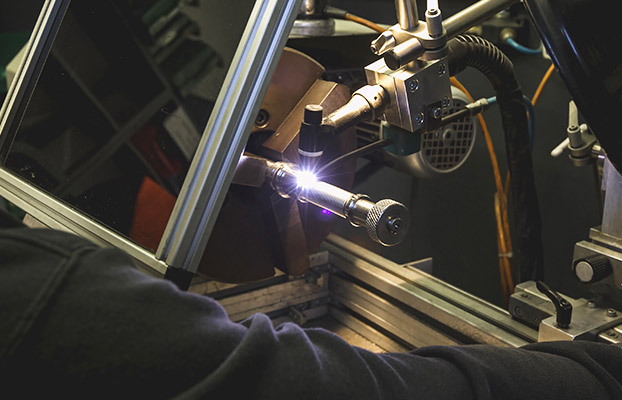 In our own welding shop, we can map all the important processes in product manufacturing ourselves. A wide variety of valve types and a broad spectrum of materials require finely tuned welding processes. We use the following welding processes:

Plasma arc welding (PAW)
Plasma transfer arc welding (PTW)
Gas tungsten arc welding (GTAW)
Gas tungsten arc welding (GTAW - semi mechanical)
Gas submerged arc welding (GSAW)
Shield metal arc welding (SMAW)
Gas metal arc welding (GMAW - active gas)
Metal inert gas welding (MIG)
Gas metal arc welding (FCAW - Flux cored)
In accordance with the Pressure Equipment Directive DGRL 2014/68/EU, welding work is only carried out by qualified personnel and in accordance with approved procedures. Depending on the requirements, various standards and regulations as well as customer-specific regulations are taken into account e.g.: DIN EN 16668, AD 2000, ASME or RCC-M.
In order to be able to test the functionality of our products on site, we have more than ten different testing facilities. For example, we can carry out pressure and penetration tests or helium leak tests at our site in Volkmarsen. Further test procedures can be carried out in our clean room under a special protective atmosphere. By performing various tests directly on site, we save time and ensure our quality standards.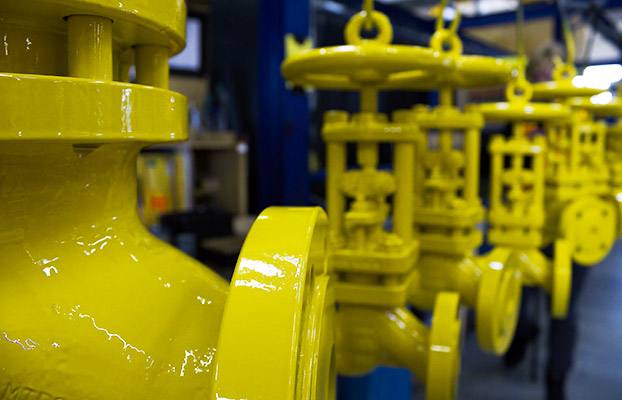 Our own paint shop was last extensively modernized in 2015/2016. Here we can implement series and special paint jobs quickly and at short notice.
Our products
Maximum quality, individual solutions - our range of industrial valves covers
almost every area of application.